I'LL be Listening for YOU !
Visit OUR COMMON GROUND with Janice Graham at:
http://ourcommonground-talk.ning.com/
PROGRAM EPISODE NOTES


2011 OUR COMMON GROUND PROGRAMS
December 24
Annual Kwanzaa Teach- In
featuring "Black Nativity"

















August 8, 2011
LISTEN LIVE 10 pm ET
Dr. Wilmer Leon wrote the commentary. He and Janice will discuss it with you and get your input and responses.
OUR COMMON GROUND SPECIAL
August 6, 2011 "Racial Coding in American Politics
Dr. Hutchings is a Professor of Political Science at the University of Michigan and a Research Professor at the Institute for Social Research. His research examines the ways in which political campaigns and the media frame information about racial issues in order to activate and make politically relevant the voters' racial attitudes.















August 8, 2011 Dr. Jared Ball, Professor of Communications Studies

Dr. Jared Ball, Morgan State University, Department of Media & Communications








OUR COMMON GROUND SPECIAL

July 2, 2011 Rodney Anderson
"The Politics of Debt and Credit: The Profits of Your Score"
Rodney Anderson, author, "Credit 911: Secrets and Strategies for Saving Your Financial Life
Tamelyn Tucker-Worgs
22 January 2011
Page One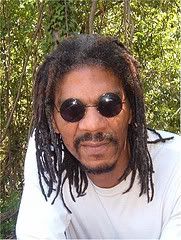 Kevin Gray, who once again visits us at Our Common Ground to offer his insight on the political and the insane landscape of race and place in America.
Kevin Gray is a CounterPunch.org political magazine contributor and civil rights organizer who resides in Columbia, South Carolina. He is a contributing editor to Black News, a former President of the SC ACLU, and was Jesse Jackson's SC campaign manager in 1988. There's no keener mind, no sharper eye focused on the condition of black politics. He is a frequent co-host and guest with Dave Marsh's heard on Sirius radio each Sunday.
Gray is Founder of the Harriet Tubman Freedom House Project which focuses on community based political and cultural education. Organizer — National Mobilization Committee Against the Drug War. Former managing editor of Black News in Columbia
He is the author of "Waiting for Lightning To Strike". A commentary that captures the year that saw an African American run for the presidency—as a viable contender—for the first time in US history also witnessed a truly remarkable silence—one that was scarcely coincidental. In all the millions of words written about the political ascent of one black man, there was virtually nothing about the descent of black leadership into well-nigh total ineffectiveness. Barack Obama's personal itinerary was mapped in the minutest detail. The larger itinerary of African Americans was mostly ignored.
Gray's essay on race & politics have appeared in The Harvard Journal of African American Public Policy – "The Intensification of Racial Solidarity in the 1990s under the guise of Black Nationalism" (1996); The Progressive Magazine, Counterpunch, The Washington Post Outlook Section, Emerge, One Magazine, The American University Graduate Review & numerous other national, regional & local publications. His current essays on race, politics, cultural and world affairs can be found online at The Progressive, Counterpunch.com, The Black Agenda Report and "Holla If You Hear Me" blog.
Second Page

In the second half, we will talk with Neill Franklin, the Executive Director of Law Enforcement Against Prohibition about a growing hostility by police on marijuana reform.
" . . . There are plenty of police officers who see the futility and unfairness of marijuana prohibition up close, but most law enforcement officials with real authority support marijuana prohibition. Why the discrepancy? . . . Law enforcement officials looking for bigger budgets and better jobs will echo these politicians ad nauseum, providing them with political cover and legitimacy. And there we have a self-perpetuating cycle. Why Are Some Cops So Hostile to Marijuana Policy Reform? http://www.huffingtonpost.com/rob-kampia/why-are-some-cops-so-host_b_808079.html
We will talk with Neill Franklin about the law enforcement "talking points" discrepancies and how far some law enforcement with lie to argue them.
I'll be listening for you.

15 January 2011
OUR COMMON GROUND with Janice Graham
Saturday, January 15, 2011 ☥ 10 PM ET
Listen Live and Call-In
We have Talked ABOUT THEM . . .
We have SPOKEN FOR THEM
Now they will us to TALK to us
Jamie and Gladys Scott (THE SCOTT SISTERS) will join us on "Our Common Ground" to discuss their release, express their gratitude for those who worked so hard for their freedom.
Jamie and Gladys Scott, two sisters were wrongfully arrested, tried and convicted for a non-violent robbery involving $11. Under a doubtful judicial process, where no one was hurt, witnesses coerced into testimony, these sisters were sentenced to two-lifetime terms EACH in prison. The women served 16 years of that sentence and were released on December 30, 2011 through an indefinite suspension of the sentence ordered by Governor Haley Barbour. They are currently residing in Pensacola, FL with their Mother, children and family.
After 16 years of incarceration for a crime that they did not commit, the Scott Sisters have been released to their family with whom they will now work to rebuild their wrongly disrupted lives.
We hope that you will join us for our on-air celebration.
27 November 2010
Cedric Dean, Prisoner, Author and Activist
Saving Our Chidren from Drugs, Prison and Violence
He is the founder of the Save The Children Campaign devoted to positively impacting the lives of the misguided, and reducing the rate of crime and violence and promoting peace throughout the world. Cedric Dean is an accomplished author of 6 published books - most notably: "How To Stop Your Children From Going To Prison" and "How To Save Our Children From Crime, Drugs and Violence".
He will be coming to us pre-recorded from USP Lee, Virginia. His Mother, single and strong, Betty Baker will join us live for a discussion about his life, her journey as a Mother with him and his activism on behalf of children.
His story and work proposes a blueprint and protocol for us all. We hope that you will join us.
06 November 2010
WHAT IS NEW ABOUT THE VALUE OF BLACK LIFE in AMERICAN JURISPRUDENCE ?
NEWS REPORT: January 1, 2009
A Los Angeles jury convicted Mehserle of involuntary manslaughter with a gun enhancement charge this summer, and the former officer now faces up to 14 years in prison.
NEWS REPORT:
A Los Angeles jury convicted Mehserle of involuntary manslaughter with a gun enhancement charge this summer, and the former officer now faces up to 14 years in prison
NEWS UPDATE: November 5, 2010 4:46 pm ET
Judge Robert Perry handed Mehserle a minimum two-year prison sentence. Mehserle has already served 146 days in jail.
NOT NEWS:
A Black person can be gunned down in cold blood by a policeman and get away with it.
A BROTHER'S BEAT DOWN: A MESSAGE TO BLACK AMERICA
It is just not ALL ABOUT HIM. IT IS ABOUT US AS WELL.
President Barack Obama, the first African-American President since Reconstruction, has been the victim of brutal attacks since he took office. This onslaught of white supremacy and racial hatred has not only rendered him confused and ineffectual, all Black people are the targets as well. They can't deport us, so they despise and dismiss us and slash and dash at our greatest aspirations. How do WE get our groove back ?
30 October 2010
Guest Host, ALFO of The ALFO Show
"Mid-Term Madness 2010"
A call to claim our self-determined HOPE and CHANGE.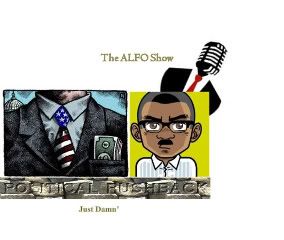 23 October 2010
African-Americans make up 50 percent of al new infections, HIV/AIDS is increasingly becoming a "Black disease"
It is the health crisis that Black America has yet to fully comprehend and come to grips with. Festering beneath a shroud of secrecy and facilitated by a complex web of lies, shame and misinformation, it is an epidemic that is placing whole communities in jeopardy.
The Centers for Disease Control and Prevention announced last it is expanding its Act Against AIDS Leadership Initiative to increase prevention efforts in the African-American, Latino, gay and bisexual communities, which are hardest hit by HIV/AIDS.
Is it the right strategy for our community ?
American corrections community in many ways tolerate and regard rape and homosexual sex in prisons as a control feature.
To what degree does this contribute to the fact that HIV/AIDS is the highest cause of deaths among Black women 21 -25 years ? And that Black women are the highest population of new infection ?
Is unprotected sex among African Americans a new cry of despair ?
OUR COMMON GROUND THIS WEEK . . .
TALK THAT MATTERS